Samsung
Samsung 980 PCIe 500GB 3.0 SSD M.2 NVMe SSD - MZ-V8V500BW
Regular price
LE 2,200.00
LE 0.00
Unit price
per
Upgrade to breathtaking NVMe speed
It's time to maximise your PC's potential with the 980. Whether you need a boost for gaming or a seamless workflow for heavy graphics, the 980 is the smart choice for outstanding SSD performance, and it's all backed by an NVMe interface and PCIe 3.0 technology.
Get right to it. The 980 harnesses nearly all the speed advantages of PCIe 3.0 through HMB technology and dramatic NVMe efficiency. The DRAM-less design delivers exceptional value, achieving breakneck sequential read/write speeds up to 3,500/3,000 MB/s*, over 6.2x the speed of SATA SSDs.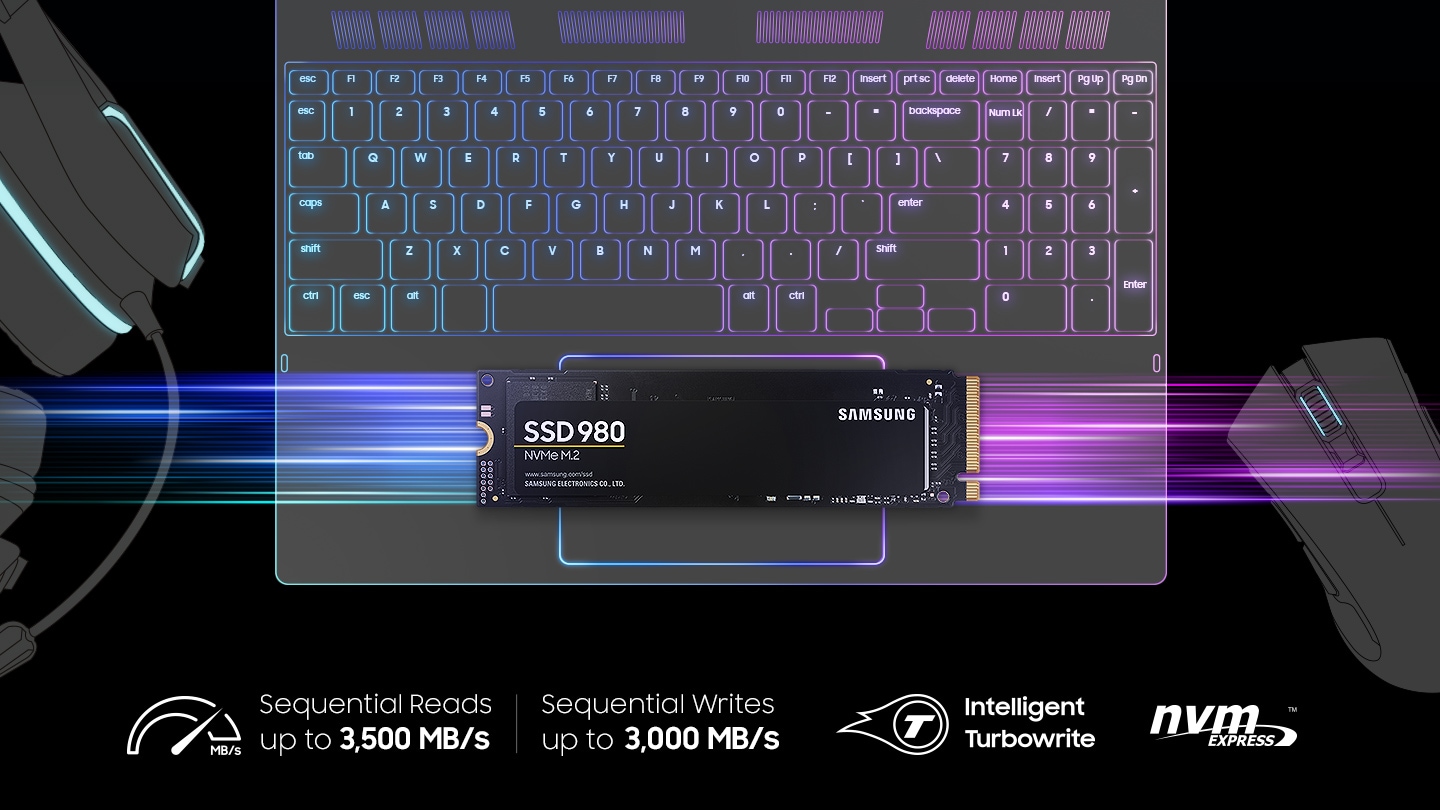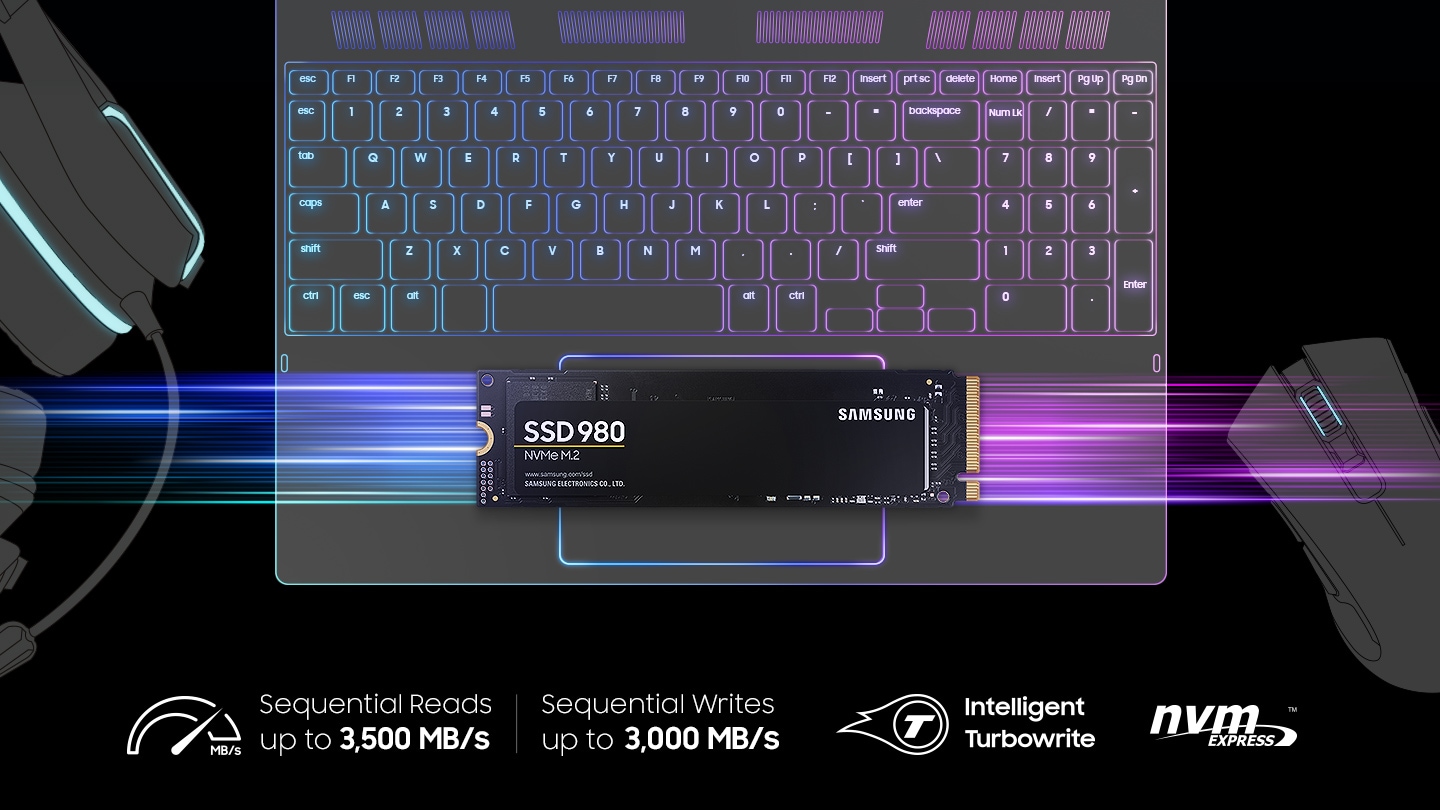 * Performance may vary depending on the SSD's firmware version, system and hardware configuration. Performance measurements are based on IOmeter 1.1.0. The write performances were measured with Intelligent TurboWrite technology activated. Intelligent TurboWrite operates only within a specific data transfer size. For detailed information, please contact your local service center. * Test system configuration: Intel(R) Core(TM) i7-6700K CPU @ 4.00GHz,DDR4 2133MHz 8GBx2 OS-Windows 10 Pro 64bit Asrock Z-170 Extreme7+ * Results are based on a comparison with Samsung SATA SSDs. * HMB (Host Memory Buffer) technology enables the SSD to use the DRAM of the host system for read/write caching and buffering.
Keep moving with Full Power Mode
Keep your SSD running at peak level for nonstop, consistent high performance with Full Power Mode. Switch it on through Samsung Magician software to always keep your SSD in active mode. Instantly jump right back to intensive work with huge files, graphics-heavy games, or even normal PC usage.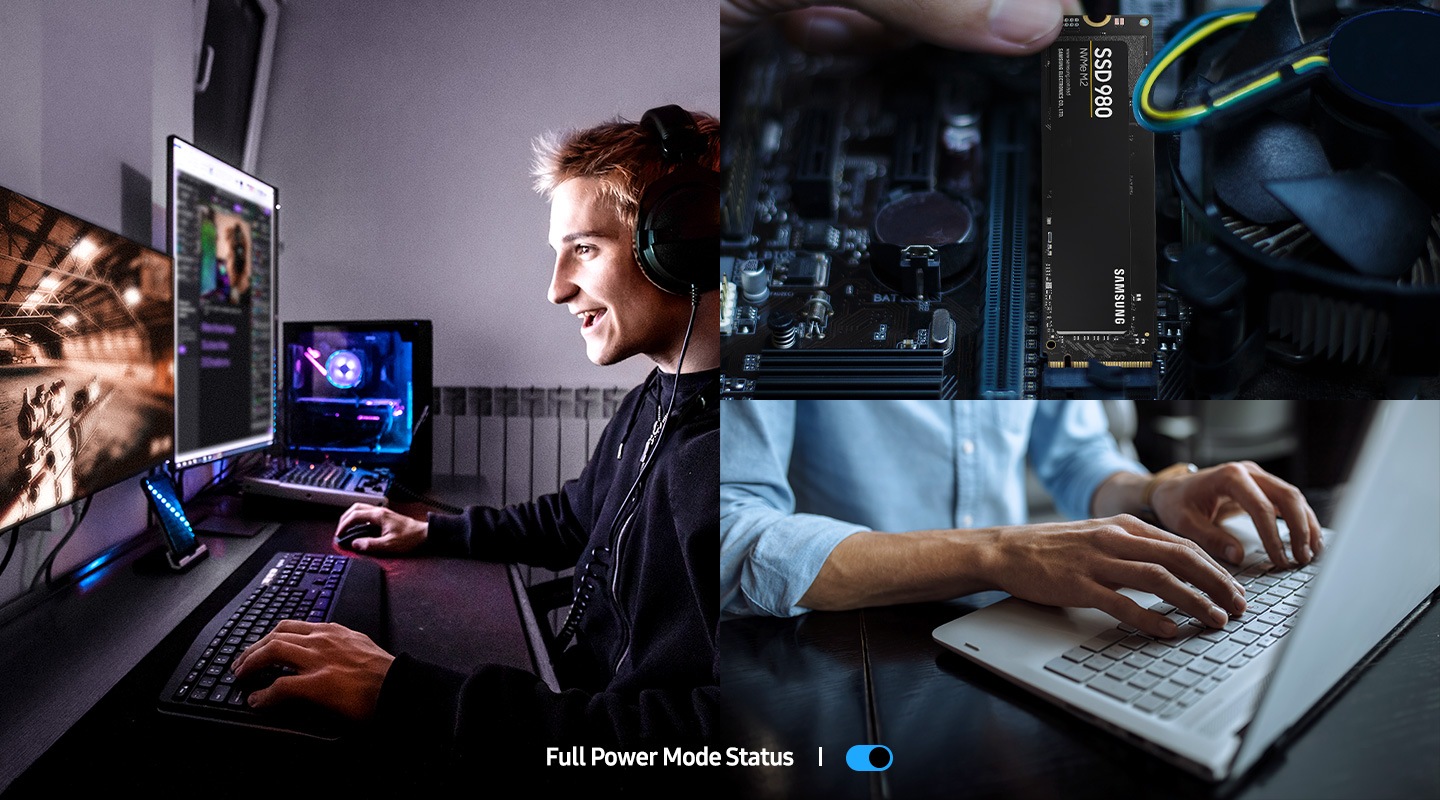 Built for the long run
Keep your files safe with an SSD that's in it for the long haul. With up to 600 TBW* and a 5-year* limited warranty*, the 980's optimized endurance comes with proven reliability thanks to Samsung's in-house solutions, from the state-of-the-art controller to V-NAND and the latest firmware.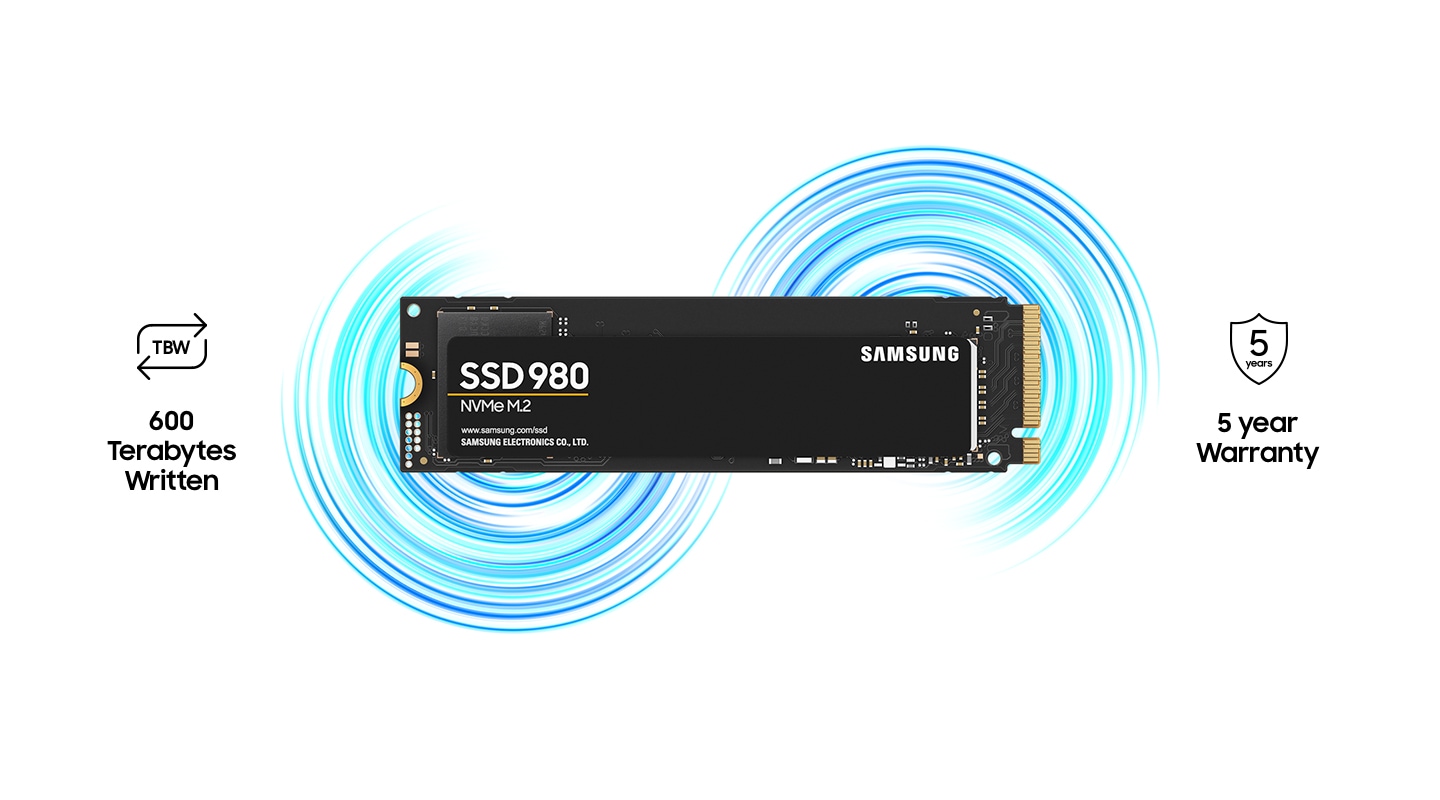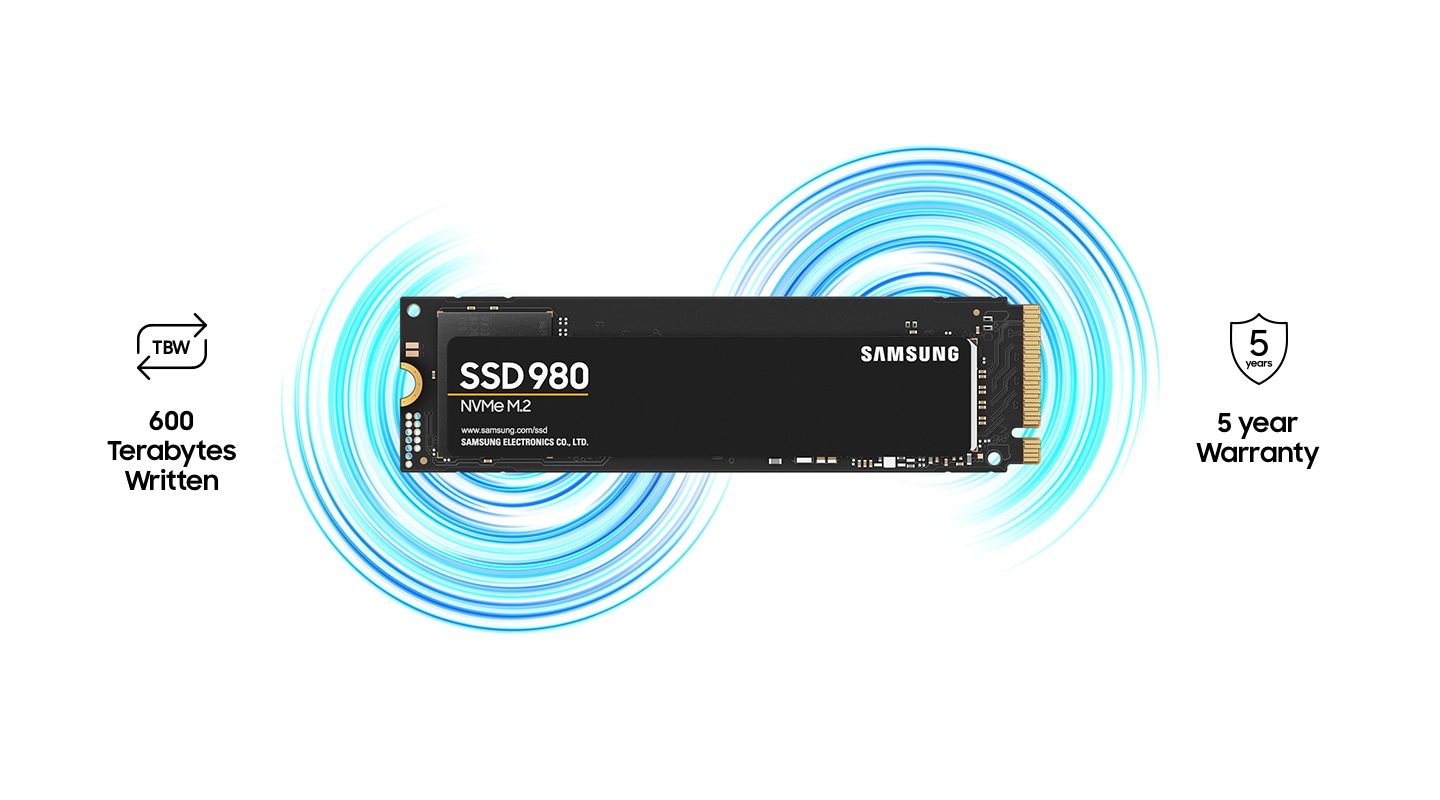 Specifications: